I'm aware that this post is coming like.. a month after the original. Deal! :)

I also apologize ahead of time for the poor quality of the pictures. I knew I was going to have to take them all with my cell phone or I would never get this post up.

You wanted to see:

"Favorite place in town for lonely contemplation of life."
I kind of cheated. Kind of. I don't go anywhere to really contemplate my life. I do most of my contemplating right here: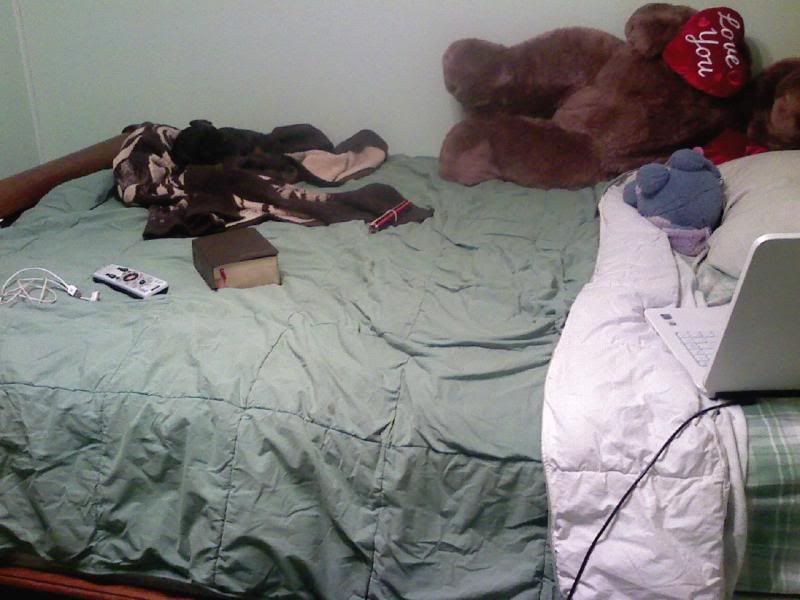 My bed consists of remote, scriptures, wiener dog, and stuffed animals. It's how I roll.


Place of work:
This is inside the cafeteria. I remembered to snap this on the second to last day of work.. so everything was put away and getting super-cleaned. To clear things up.. there are 4 different areas. You enter, and there's the area with the walk in fridge and freezer, lockers, office, store rooms. The next area is cold prep and staff window(where I worked). The next area is the biggest, with the dishroom, ovens, stove, and the front serving lines. Then the next area was the snack bar lines. There's also a 'satellite kitchen' on the other side of campus.. which we'll use next year. (I tried to find a picture of the outside, but couldn't. Suffice it to say, the place is huge. And gorgeous.)




Last drawing:
Um. I cheat. I haven't drawn a picture in forever, and can't find any of my old doodles. I will update as soon as I find something!



Purse:
I have not bought a new purse in fuuurevah! I have lately only been using this one.. because it fits my school stuff, and my gym stuff.. yeah. I'm a bad fashionista. Actually, I'm not one at all..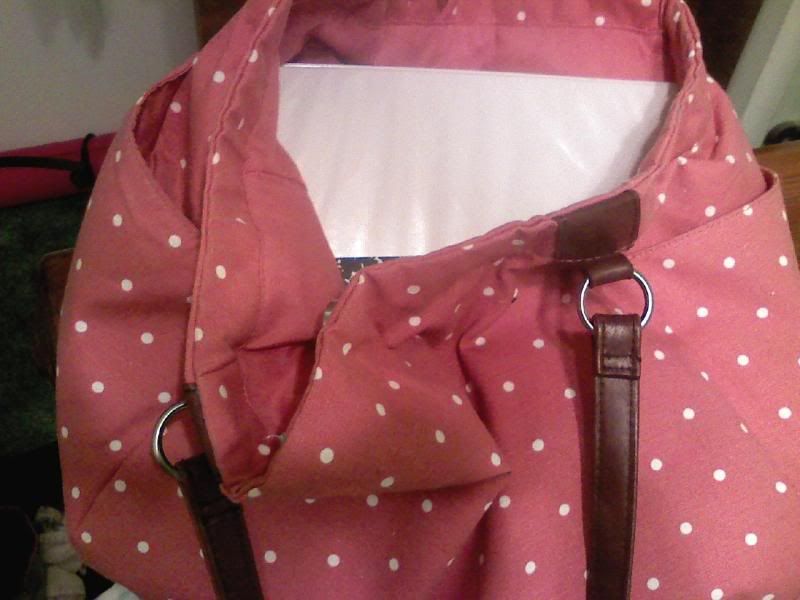 Make up:
I don't really wear a lot. I like lip stuff though.