If you don't want to look at a purely Hunger Games post..
1. Go away, I don't want to be your friend &
2. See #1.
--
Now.
I'm writing this a couple days before the movie premieres even though I won't be lined up at midnight to see it. Don't think less of me as a person, please. But boyfriend has work early the next day, I'm thoughtful (har har) and my sister in law needs me to babysit. All very valid reasons.

My love for the Hunger Games comes second only to Harry Potter (who shall never be dethroned as #1 on my favorite book series list.) This alone should tell you how great a series it is. If it doesn't, you might not have read Harry Potter before. In that case.. #1 & 2 from the beginning of my post apply to you. (I'm only kind of kidding.)
I love this series for special reasons.
1. It's not a love story. There is a love story incorporated, but the book is so much more than that. It's about independence, survival, war, rebellion, forgiveness, trust, and more. It's not just Team Peeta or Team Gale. If that's all you got out of the stories, I feel sorry for you.
2. It stole my attention. The other day, this girl told me that she thinks the movie will be better than the book because the book is slow. That is when I decided that SHE is slow. When I started reading this book, I couldn't put it down. I didn't even want to put it down. I finished it and then gave myself a couple days before I re-read it.
3. Peeta. Pretty much everything he does kills me dead.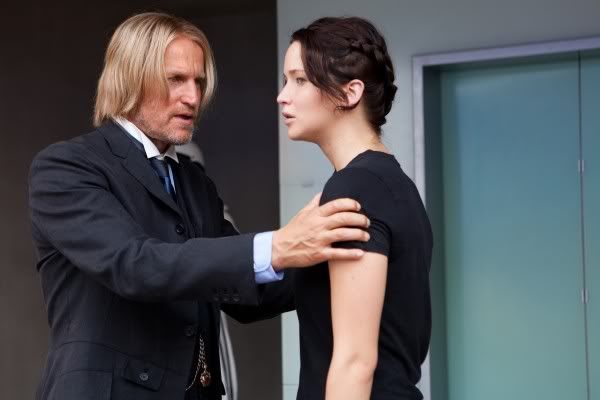 I know the Hunger Games craze has gone off the walls lately, but I'm glad it's for a book that deserves the attention. From what I've read so far, it's gotten good reviews, so I'm just hoping and hoping that the movie does the books the justice they deserve!
(Disclaimer: I don't really hate you if you didn't like the series.)