Guys (I always say guys.. I think most of you are girls.)
I love me some goody bags. You know, where you pay one price and you get a bag or box full of FUN?! So imagine my excitement when I discovered Birchbox!
Birchbox is a monthly subscription service. For $10 a month (free shipping) you get a box with 4-5 deluxe or full sized samples of beauty and makeup products. After a little research and reading mostly positive reviews, I decided it was worth my hard earned $10 to give this company a try. I've been getting their boxes for 3 months now and have never been disappointed.
-
For the month of March, Birchbox teamed up with Teen Vogue and sent out an amazing box full of great products.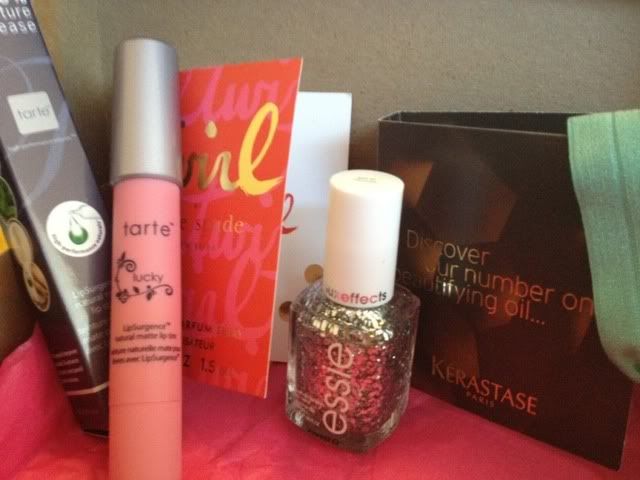 In my $10 box I got a full sized Tarte lip stain ($24 value)
A Sample of Twirl by Kate Spade (happily accepting this as a gift for my birthday)
Full sized Essie polish ($8 value)
Sample of Kerastase hair oil
Twistband hairtie
Kill me dead and eat my heart. First off, a full sized Essie polish sealed the deal. Then I got a whiff of that perfume and I almost had a smellgasm. Add the lip stain, cute hair tie and hair oil, I'm one happy girl.
(Pee-Yes: I wrote this of my own desire and conviction, Birchbox doesn't even know this little blog of mine exists!)