3 years ago today, this guy and I started dating.
We've been through a lot. Long distance, moves, and his joining the Navy.
We were wittle babies when it started, but we've grown a lot together. I was 19 when we started dating, and at the end of this month I'll be 23.
- First picture we took together.. April 2009, I believe. I was seriously lacking a fashion sense and thought white shorts were a good idea. Guys, white shorts are never a good idea.
- My first night in my new Utah home. We were kinda happy.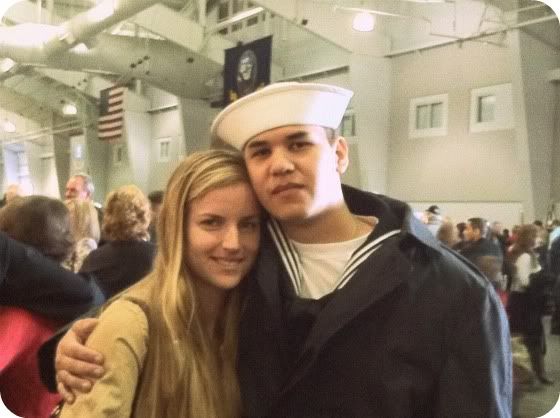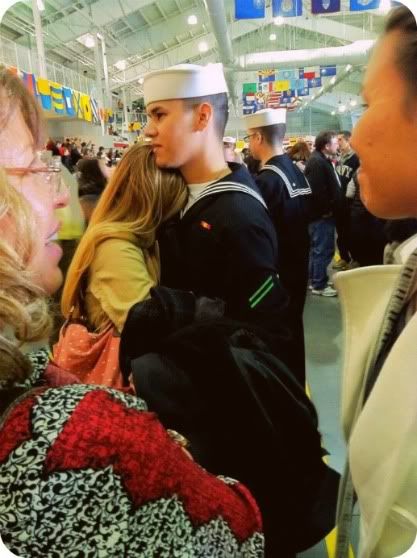 -Reunited after boot camp. My very favorite pictures.
I've learned a lot, and I'm grateful even for the hardships (and we've had plenty.)
But now it's time for me to curl up in a ball and cry and feel sorry for myself. Boyfriend has duty today.. which means he has to be at work all day and all night. Nice timing, right? Right. He has duty on my birthday, too.
Wah. Feel bad for me.
Whatever. I won't cry, but I'm going to watch Grey's Anatomy for the rest of the night and that's kinda the same thing.