this giveaway is
closed.
Giveaway winner was comment #5, Amy.
One of my favorite things to do when I'm bored, is browse through websites looking at beautiful furniture and other accessories I could decorate with.
Now, call me crazy, but I love looking at furniture for children's bedrooms. Maybe it's because when I finally (5 or 10 years from now) get to decorate for my own child's room, I want to make sure they have everything I never had. As a child, my bed was plain. Blah. Boring. Brown wood, no princess looking canopy, no super fluffy comforter.. come on.
Kids beds
shouldn't be like that. They should be like these.. super fun, the kind that make your child actually want to go to bed! Or at least pretend they want to go to bed, so they can get in their room and play fun games. They should be warm, and, well, childlike! For example..
For the princess-type: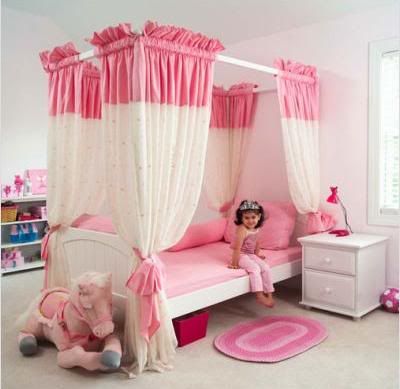 (
via
)
Or how about this, for the adventurous little boys: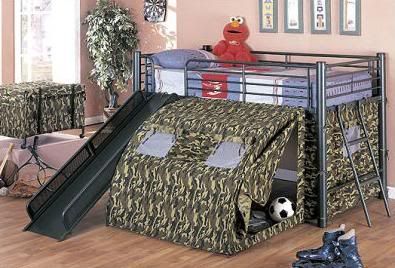 (seriously, I'd have died for
this one
as a child!)
I get carried away looking at these things.. and fantasize endlessly! I mean c'mon, tell me you guys wouldn't have killed to have those kinds of beds as children.
Anyhow, I'm sure you're all wondering where I'm going with this. Well, the lovely folks over at
AllChildrensFurniture
are letting me host a giveaway of one of their products. I spent a lot of time looking over the various websites and products, and as much as I would have liked to let you all win a bed (how sweet would that be!) I think you all should have a chance to win this gem!
(
via
)
It's an amazing, pretty and whimsical print! A perfect added touch to any room in your home. (Because I know not
all
of you have children!)
I'm very in love with this print. I would actually love to have it for my own.. but I love you all so much that I want one of you to win it!
You can enter in several ways. The first is mandatory though! I want you to go visit this link to
AllChildrensFurniture.com
and tell me what bed you wish
you
had as a child. And if you're one of the ones lucky enough to have had your dream bed, tell me which bed you would put in your child's room!
Now for extra entries, you can blog or tweet (to @kelleidoscope) about this giveaway. You can do both, and leave a separate comment telling me you did so.
And for yet another entry (I know, I know!) become a follower! And since I love all my current followers so much, you of course get another entry if you are currently following. Just let me know you are!