Here's the deal. The contest ended tonight at 8:00. I was getting no new entrants, so I started writing up the names, cutting them up and putting them in the box. I checked at 8 to be sure no one else entered.. and here are the results!
By the way, I realize there's no real way for you girls to know whether or not I did this honestly, but you'll have to believe. All I could do was take pictures!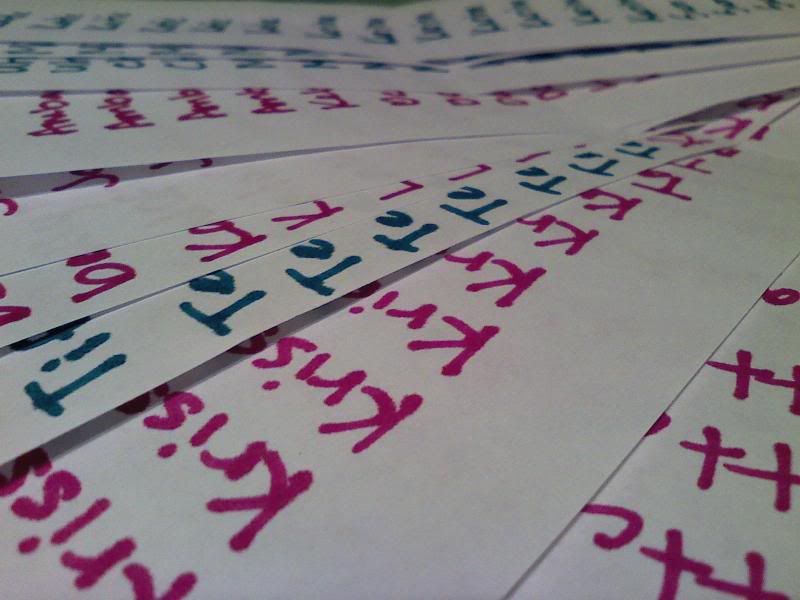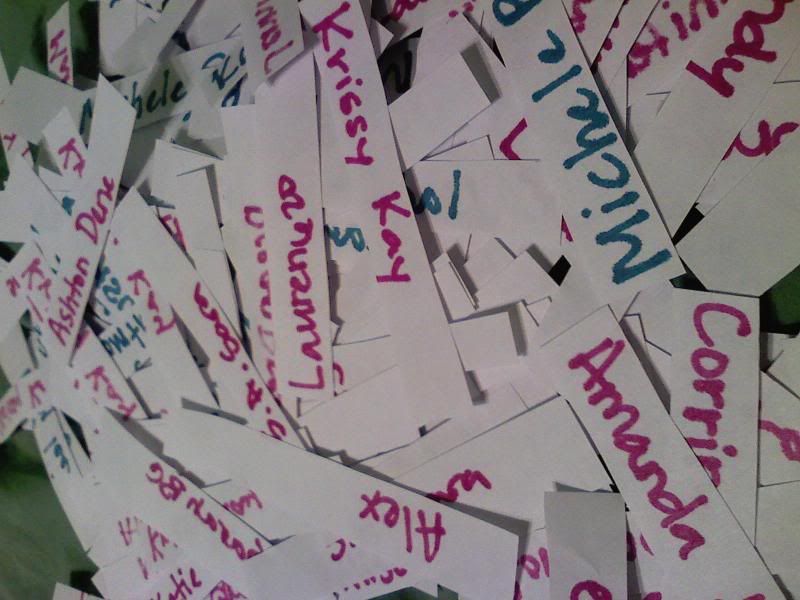 This is where I folded them and put em in a polka dot green box, sorry I forgot the picture for that!
And the winner is......
Yay! It's Katie from
Kismet & Kate
!
E-mail me your info and I'll send it as soon as I can!!