I live in Southern California. Where it has been raining since monday. Yeah. I haven't seen sunshine since Sunday. Even then it was sparse. I'm feeling so ghostly. So pale.
Is this what it's like to live in Forks?
I've also been eating this amazing soup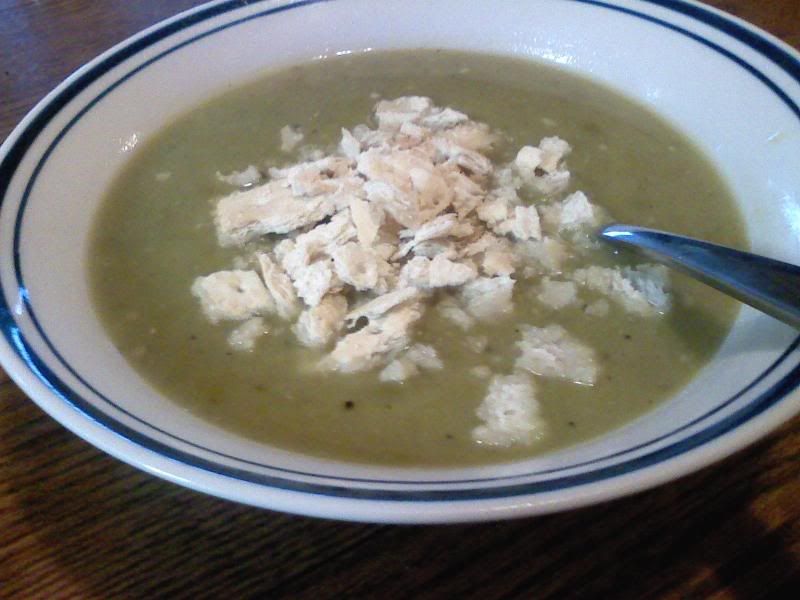 And thoroughly enjoying season 1 of Lost. I love Sun.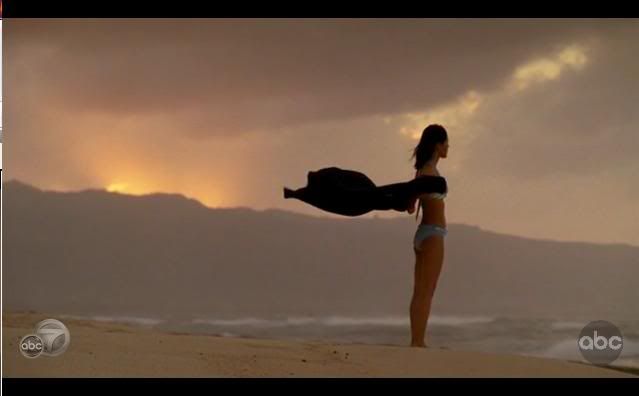 That brings me to this morning. When I woke up and got halfway to work only to realize.. "Hey. Snow. What the hell." I promptly freaked out. I'm a strictly sunshine driver. Rain on occasion. Snow? No thanks. So I slowed to old lady/Asian speed (joke!) and tried not to die.
I made it. Then it started raining. And rained all day. Hard. Very hard. And things started flooding.. this is the picture I got at the school before I started driving off..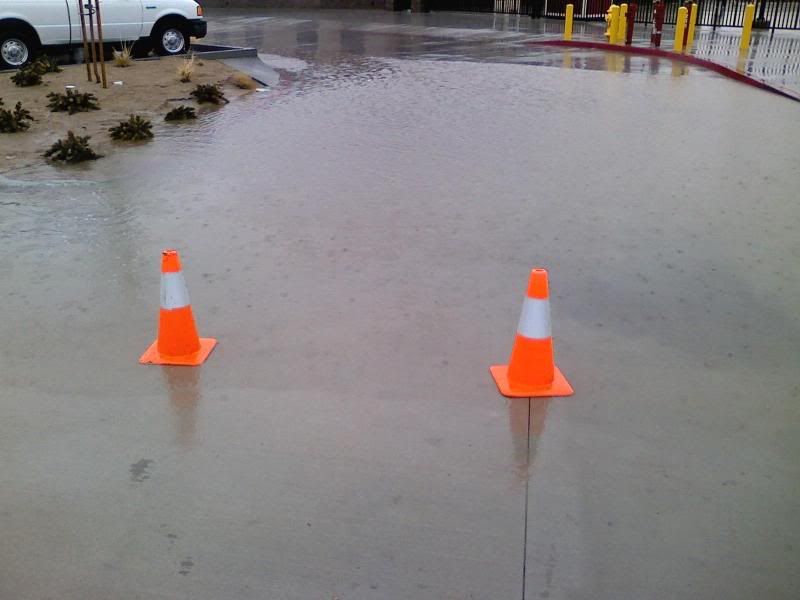 I don't know if you can tell, but there's a curb under that lake. And, well, a road.
It took me 20 minutes longer than usual, but I got home. My car got a 20 minute bath. I got a heart attack. Sounds like a good time, right?