So when boyfriend and I went to Sea World a few weeks ago, we got the 'fun pass' because it was the same price as a one day ticket, and it meant we could get in for free for the rest of the year. So we went again.
You might be interested to know that I met a dolphin. It's name is Avalon, but she is affectionately called Pterodactyl face. Kind of. I probably made Ryan stand there with me for about 20 minutes. Just staring.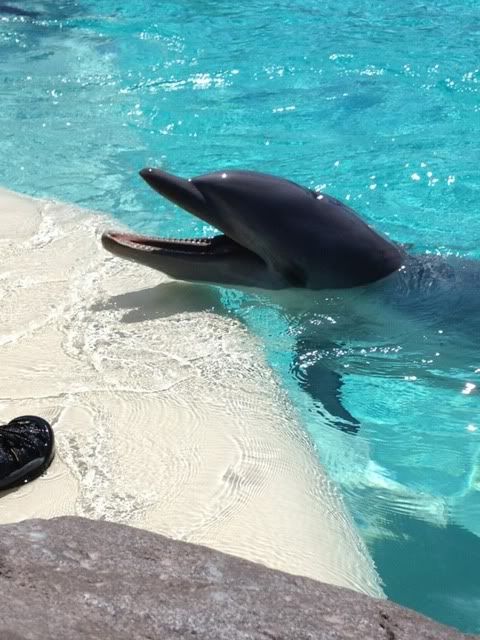 We moved on and stared at some penguins for a while, and laughed at how the big fat ones bob their heads when they walk. It was decided that they just have swagger. After that, we decided that we couldn't deal with the big fat tourists with no swagger.. so we left. There's only so many times a girl can get jostled by some ladies fat purse before she punches someone.
When I got home I had a pleasant surprise.. I had received birthday cards! AND a birthday package. From who? From
SHAY
. Shay, this is for you.
Please love me for putting that in my mouth even though you dropped it on your garage floor. And love how creepy I look in both pictures. It's a talent, and I'm proud of it. You are pretty much the best blog friend ever, and I'm glad our friendship is now cemented.. or rocked.