It has been brought to my attention that I'm terrible at making decisions. So boyfriend left it up to me to decide what we'd do today.. and I told him I'd like to go to Birch Aquarium in La Jolla. It ended up working out because tickets were half price for San Diego residents! Woo.
We spent the day perusing weird fishies in their tanks, and I admit I was pretty taken by all the Seahorses they had. It's not a big aquarium, but it's still a fun way to waste an hour or two. Plus, they have a killer view once you get to the outside attractions.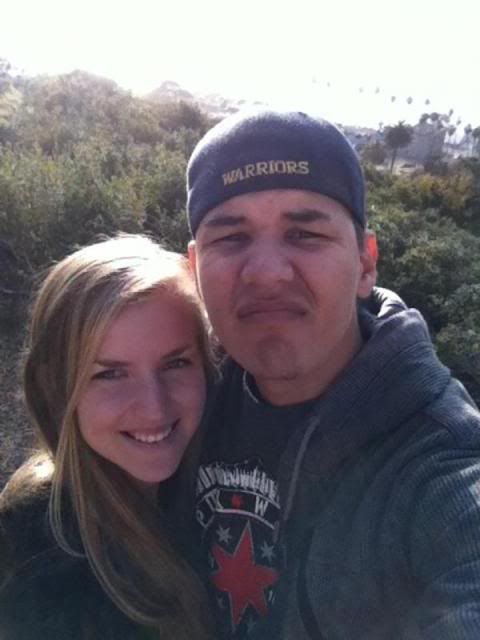 No, my boyfriend cannot take a picture with a normal face.
Then we ventured over to a mall that had a pretty awesome pet store where we found this cutie!
And played with her for a few minutes until we had to part ways. I'm sure if either of us had a place for her to live, she'd be in our possession pretty dang quick.
My past two weeks here have been pretty amazing. The only thing that could make it better would be to get a job, and to get a bed. Yes folks, I'm currently sleeping on a pile of blankets on the floor. It's about as comfortable as it sounds..
Even less comfortable when you see a spider crawling across the wall. Let's just say I wake up looking like Shrek every morning.
Living with my brother and sister-in-law is about as good as I could have hoped for. They've both been so helpful in suggesting places for me to apply, and opening their home to me. I haven't had a chance to spend much time with my family apart from my mom and dad, since about the 10th grade, so it's nice.
So that's my super fun life. Yay.