With Makeup (and an earbud trying to feel up my boob)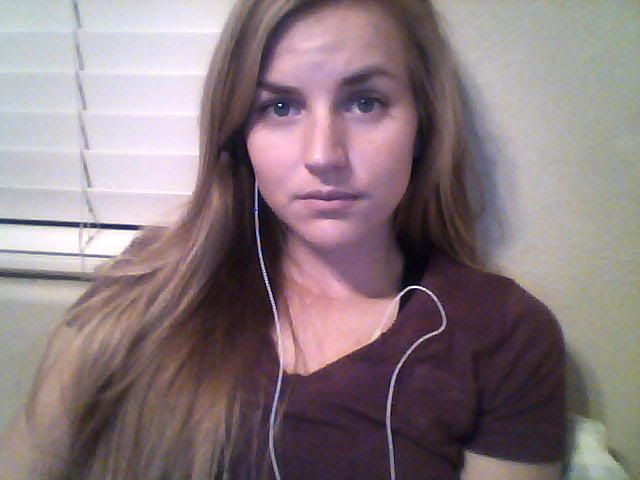 Without makeup, and no frisky electronics. Also several hours later, so forgive the sleepy face.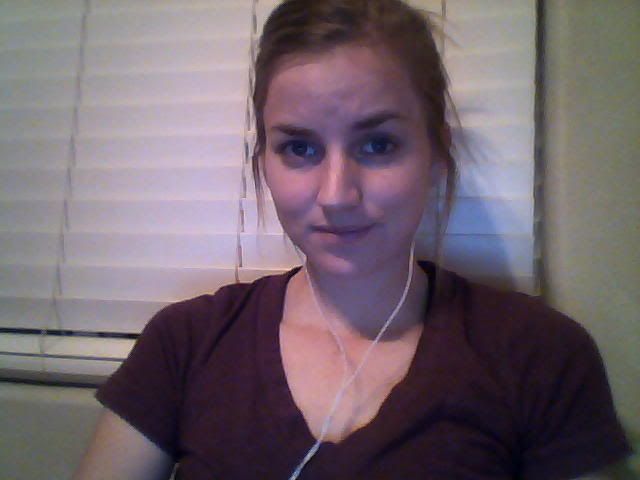 I think this is brought on by a certain rage comic: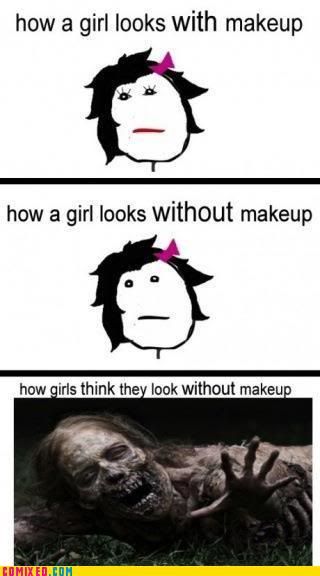 Through my eyes, I see every flaw, every blemish, every acne scar and every little wrinkle line beginning to form. I see every reason to wear makeup and cover it up. It makes me feel better, and more confident. But I sometimes wonder how other people would see me. Would they notice any difference at all? Or would they be taken aback by my makeup-less monster face? Because I always feel like they'd go the second way, and shun me for being so horrifyingly ugly.
I'm not saying that I am ugly without makeup. But considering I'd probably start crying if I realized that I forgot to put on my makeup before going out for the day.. it makes me wonder.