I'm craving a vacation. Something that involves the beach, laying out, relaxing, eating, having fun.. and not worrying about anything.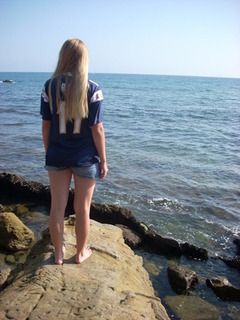 I really miss the ocean sometimes. Is that silly? I don't think so. Not if you've ever been there. There's something about it that clears your mind as soon as you smell it. I just like to be there. And I really wish I could be there right now.
Phew. I just had to get that out of my system. Someone take me on vacation!