I've tried a lot of burgers in my time.. really. What self-respecting American hasn't?
So imagine my pleasure when I tried Five Guys for the first time.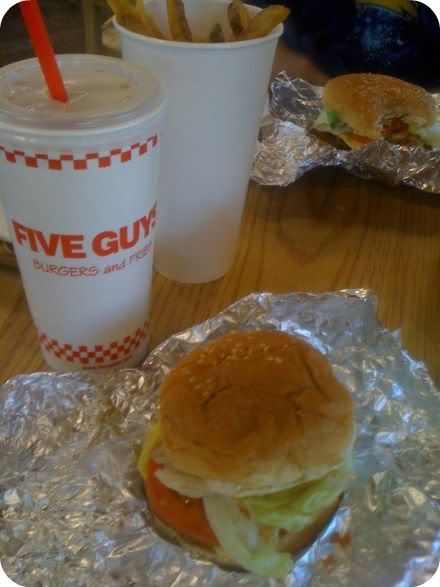 I promise you I did not get lettuce and tomato on a bun. There's a burger hidden in there somewhere. A sweet, delicious, amazing burger.
For those of you who have never tried it, think In-N-Out, but slightly better. The burgers taste pretty similar, but the fries completely own In-N-Out's. There is really no comparison.
And if you have never had In-N-Out OR Five Guys.. well. I'm sorry. I'll think of you next time I'm eating a heavenly cheeseburger.
So there you have reason #327 of why Utah is better than California. (At least the part that I lived in!)