I should clear something up. I'm not a teacher. I'm a lunch lady.
You now have permission to go through my pictures looking for a big wart on my face with a hair sticking out of it. I feed the children. I make food. I wrap food. I serve food. I smell like food for the rest of the day. It's a glamorous job, really. That's what I tell myself. WHATEVER. You're jealous of my outfit. I rock the pink hairnet.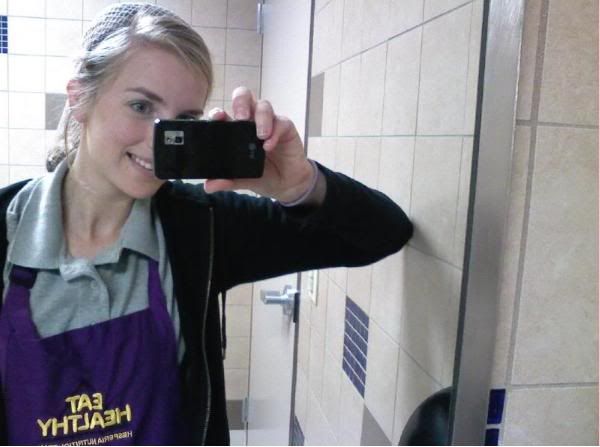 Anyway. The puppy just grabbed my glass candle holder and dropped it in the hallway. That was fun to clean up.
I'm feeling especially good today, despite being really tired. I feel grateful.
I'm grateful that I can be both religious
and
open minded..
And for my scriptures. I love reading through them before bedtime.
Oh, I'm especially grateful for my
superduperhandsome
boyfriend.
And for awesome e-mails with amazing people.
My list could go on forever.. but I'll spare you all.
(P.S. Are you loving how original I've gotten with my blog title posts? I just can't think of what to name them anymore.)