Well, I'm back from Utah! I know you
all
missed me, right? Right. I even got new followers. Ok, now a quick warning. This post will be fairly long. Endure!
Anyway, I'm back. I was gone for about a week, and lots of fun was had. I'd run through every single thing that happened but, I don't really want to. So I'll summarize.
I got into town on Wednesday. Boyfriend took me to Cafe Rio (sigh, I miss it already), we went back and watched TV and ate. That was the end of that night.
On Thursday, he took me up to Salt Lake City. It was my first time there, and I LOVED it. We ate, walked around temple square, toured the conference center.. and I took lots of pictures. Don't worry, I'll share them! A little later that night.. I got sick. So we left.
Friday, we didn't do much. Boyfriend's family started coming in for the wedding, so that's how the night was spent. I met a lot of people. It was a lot of fun.
Saturday was the wedding. There was a lunch thingy at noon and everyone just played games and ate. Then the wedding was at 5, short and sweet.. and more games were played after that. I hate Monopoly Deal, by the way.
Sunday, boyfriend had to work in the morning. So I went to lunch with his mom, aunt and cousins. Then I went to the bookstore with his mom, met him there and we did a lot of nothing for the rest of the day.
Monday, boyfriend had work again. I went to the movies with his mom. Then we had dinner, and basically did nothing the rest of the night.
Tuesday, we went to lunch.. and then went back. We just watched TV until I had to leave at about 6. I may have shed a tear or two or.. 50. Don't judge.
Anywho, I got home at about 10:30 last night. A few side notes: It was 102 degrees at 9 at night in Baker, CA.. and I also had to pay 3.41 for gas in said hell-hole. I hate it there.
This morning I had to wake up at 6:30 for a meeting. It was pretty pointless. I basically found out that we now get 3 weeks for Christmas break, and that I'm taking a 6% pay cut. Lame.
OK. Picture time! The only pictures I took myself are from Salt Lake city.. so yeah. Maybe I'll steal pictures from someone else if anyone puts any up.
This is what I get when I ask for a smile:
SLC Temple. Beautiful.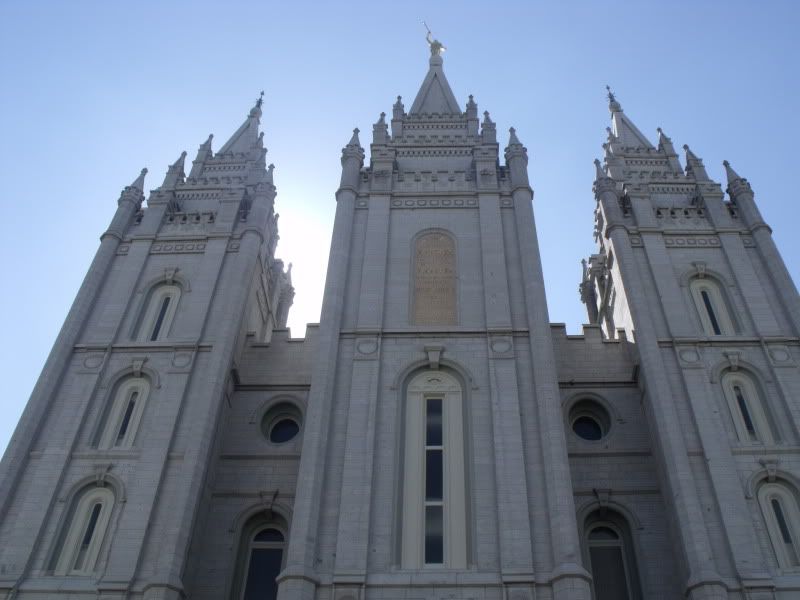 On the roof of the conference center: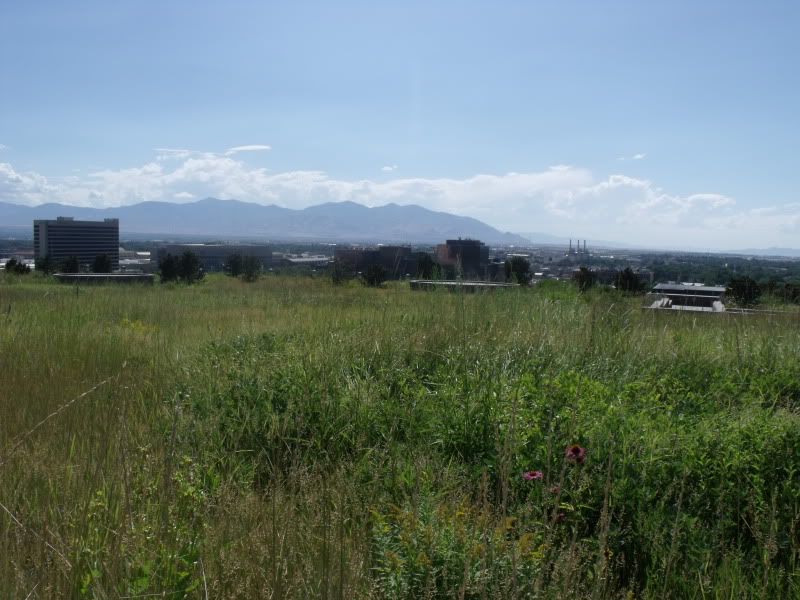 :)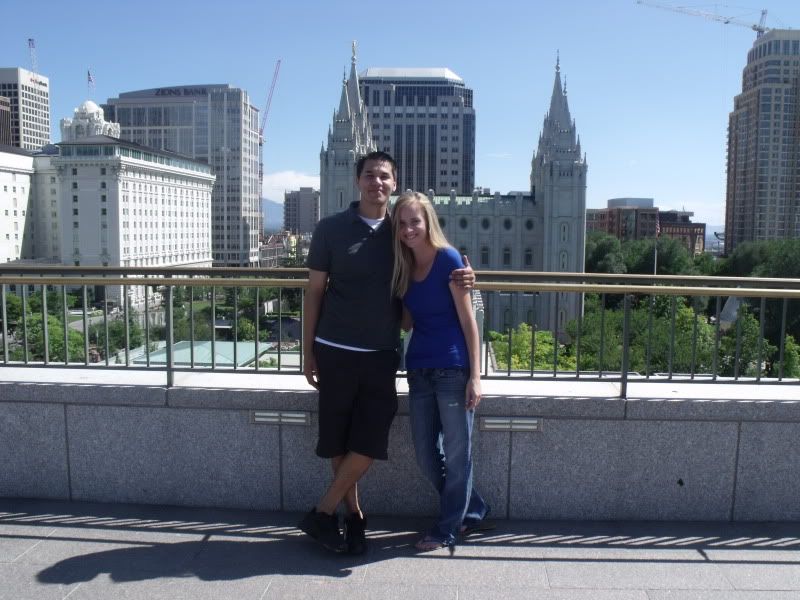 Inside the conference center: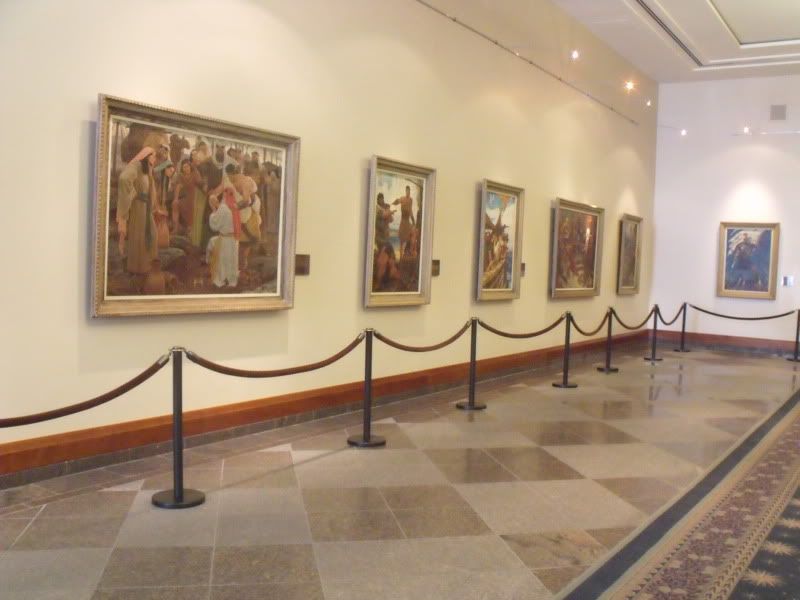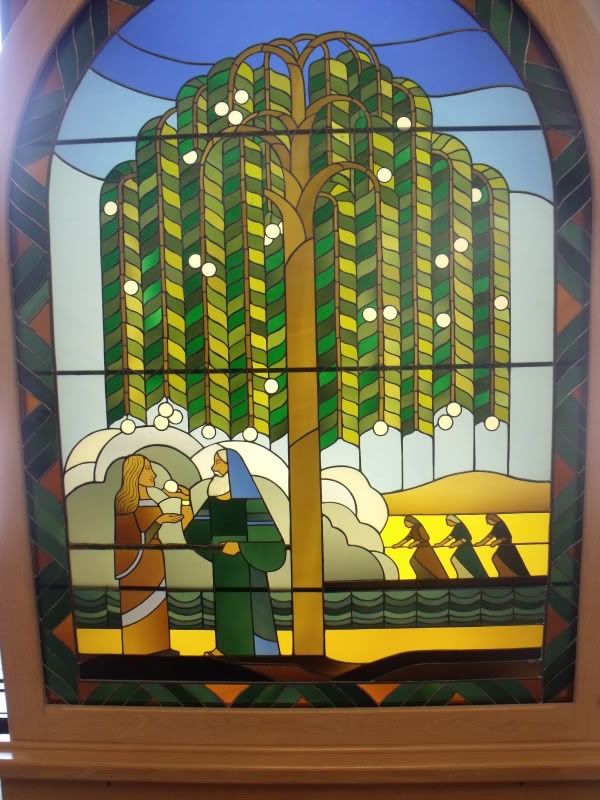 Outside of the conference center:
Visitor's center: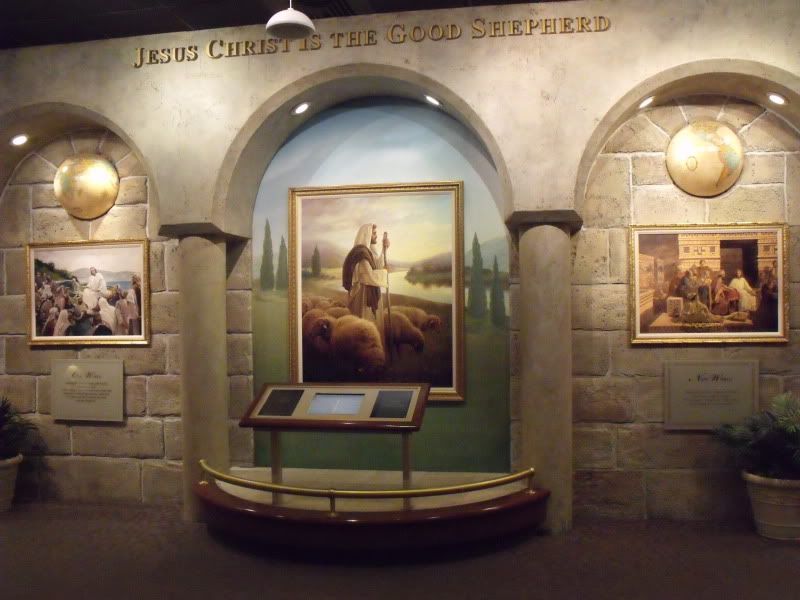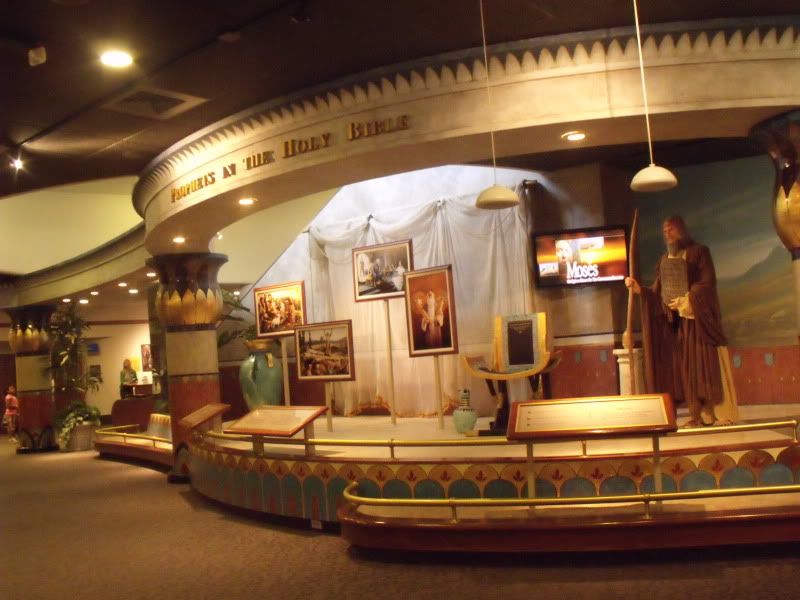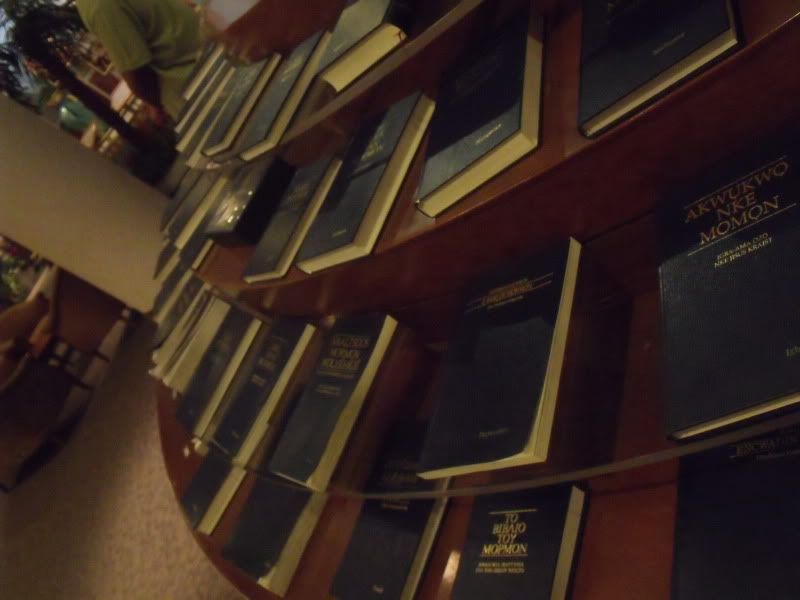 Conference center from a distance: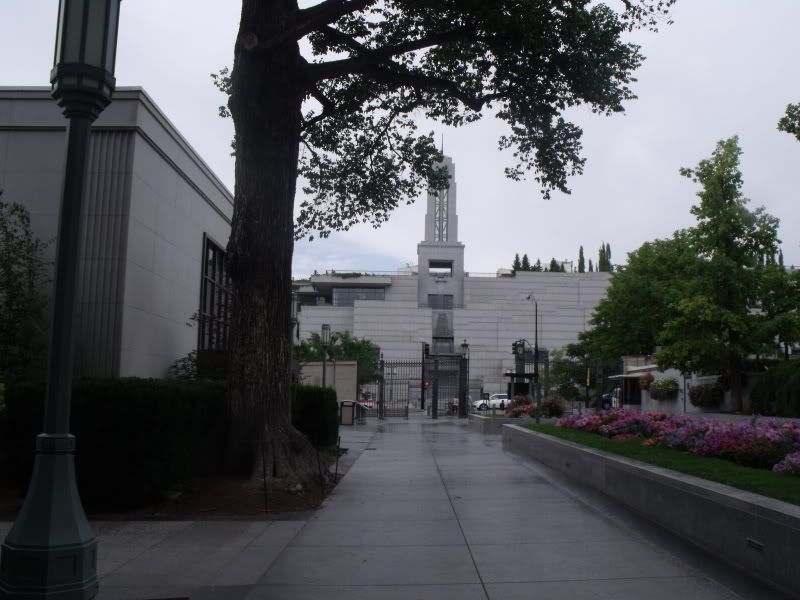 And outside of the SLC temple again: