I got this idea from Busy Bee Lauren. If you don't know her, visit her blog and befriend her. You won't regret it! She's a very inspirational lady, and beautiful beyond belief. (Yay alliteration!)

10.
Road trip with my big brother. It is sort of a long story, and happened around the time of my grandfather's death. Long story short, my big brother and I were going on a road trip to pick up my other brother. We ended up getting him a plane ticket and just driving back before we got there, but the experience was a lot of fun. I love my brothers so bad.





9.
Taking my brother back to the airport. I only got to see him for one day. In the back of the truck he got in and just gave me a big hug and told me he loves me. Then he gave me a bear hug when we dropped him off at the airport. Refraining from crying was tough.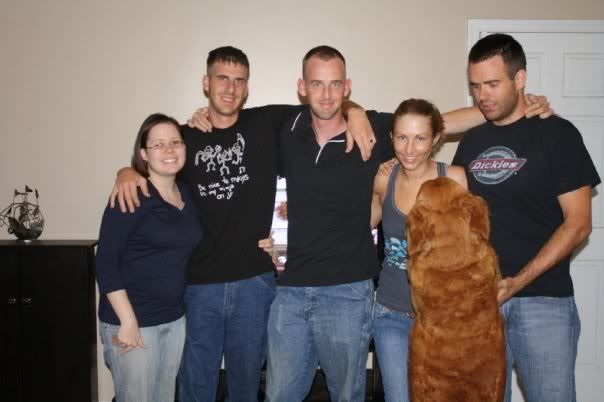 8.
Purchasing my weenie dog. Yes, we bought her.. didn't rescue. I did look at a shelter first though. Since buying her I have resolved to
only
rescue animals. But I'm glad we got my dog. She has been a light in my life for the past 5 years. She has been my best friend.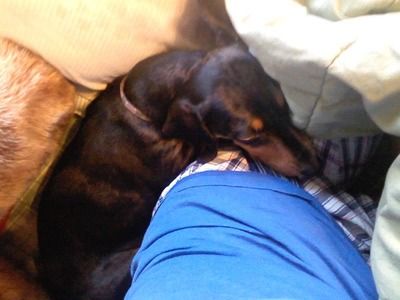 7.
Graduation. A lot of people say they were sad at their graduation.. I was ecstatic. Finally freed from high school. After
so
many years of what seemed like endless schooling, it was over.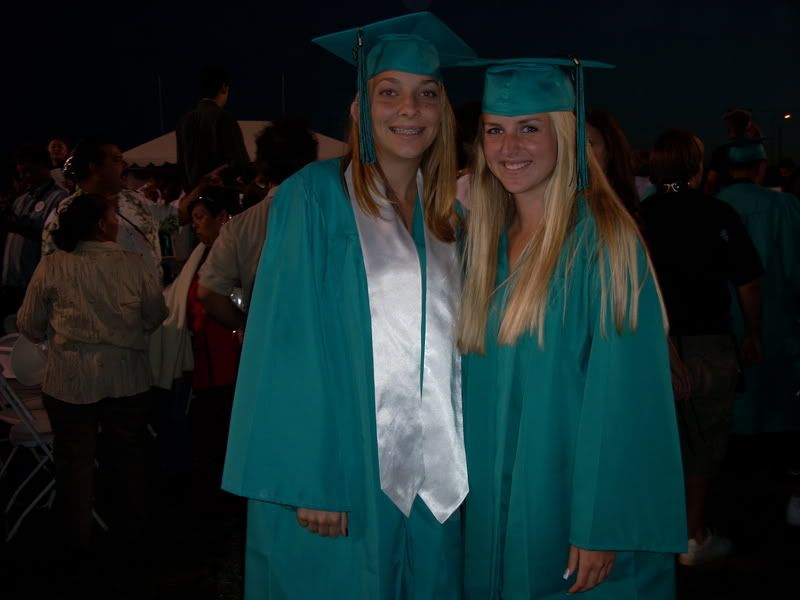 6.
This one is sort of vague.. but "the Navy days." My dad used to be in the Navy, as were a lot of kid's parents who lived in San Diego. It was always so cool to me, though. I loved the family day cruises on the ships before deployment. It was awesome when my dad took me to work with him. Being on base was amazing. And of course.. nothing could beat being able to stare at the ocean all day. Because I have an endless love for the ocean.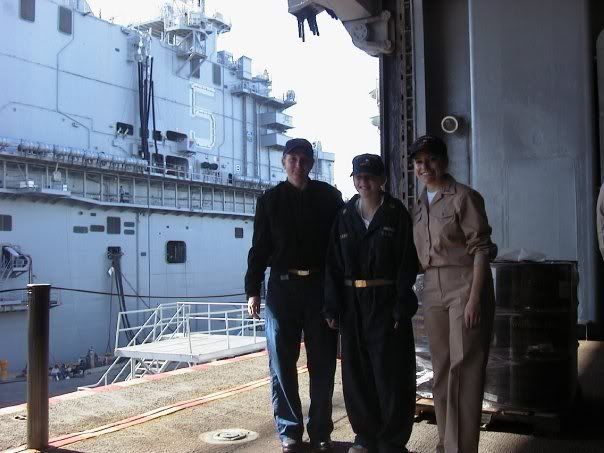 5.
My time spent in Illinois. Roughly 6 months, from July-December 2008. I got to really spend time with my family. I got to go 4 wheeling with my little cousins, and play all sorts of games with them, and attend their little league games. I got to know and become best friends with another cousin who is around my age. I met some nice people.. and had some irreplaceable memories. I also 'met' boyfriend during my stay in Illinois.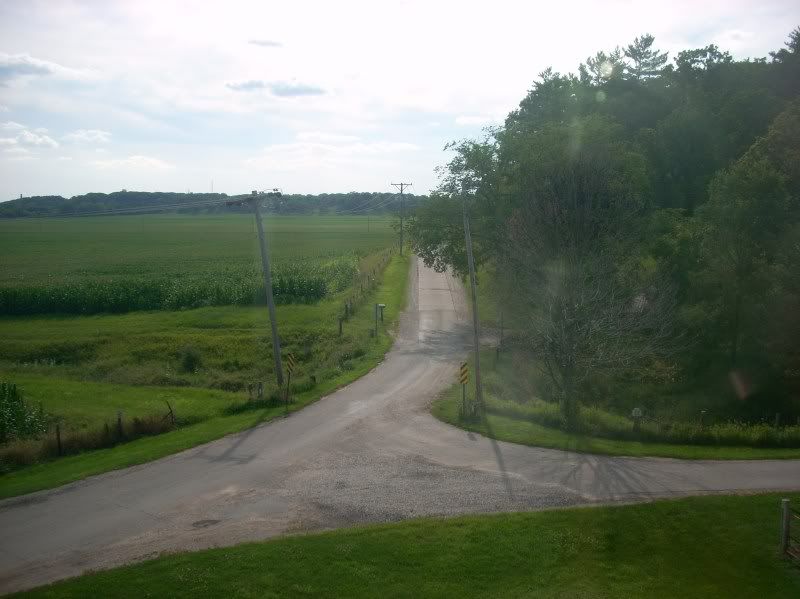 4.
Trip to Washington in 2007. I still have not been to a more beautiful place. Can I just say, Whidbey Island is magical. I would absolutely love to live in Washington one day.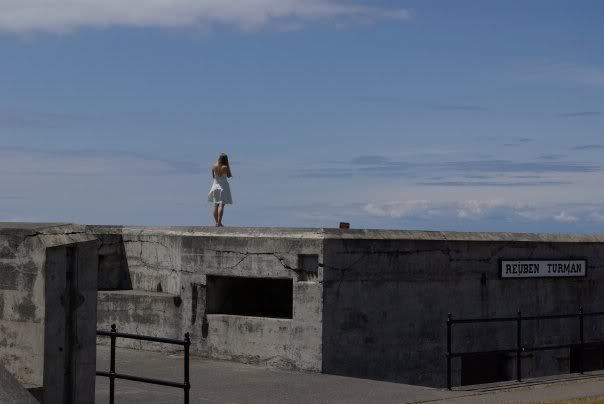 3.
Laying eyes on my niece for the first time. Feeding her, holding her, playing with her, trying to get her to stop crying, trying to elicit a big toothless smile.. (succeeded, by the way). The experience was amazing. No, I don't have baby fever. I just love my niece
big
time. (Sorry for my sicknast greasy face. It is flippin humid in South Carolina.)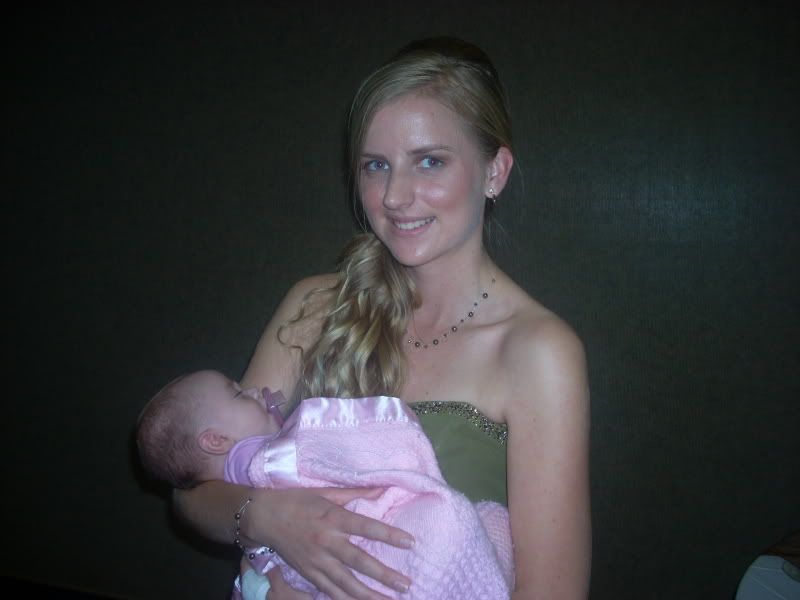 1.
Being baptized. You'll notice there are two number ones, well.. both have been hugely influential in my life. My baptism was beyond words amazing. It was making this big decision I had been dwelling on.. and knowing that it was the
right
decision. It was made even more special that boyfriend and his family came. It was an amazing day.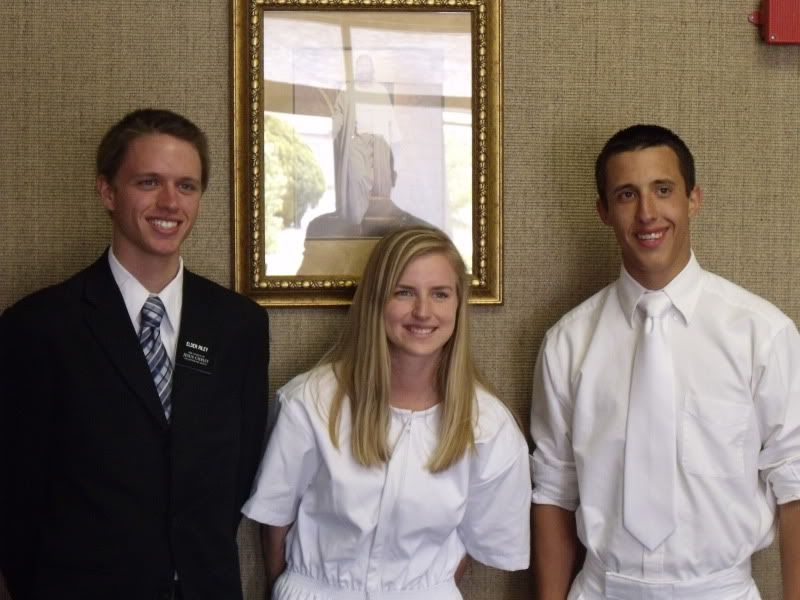 1.
Meeting boyfriend for the first time. We went to the zoo, and he took me to my favorite beach. We kissed for the first time.. and he gave me my own copy of the Book of Mormon. From that day on so many things in my life have changed. For the better.