I did a little shopping at Target today, and acquired the cutest shirt. It's simple.. with a little something on the sleeves. I paired it with an old pair of white shorts and my red belt, and felt completely ready for summertime. I am in love with this outfit! I just wanted to share.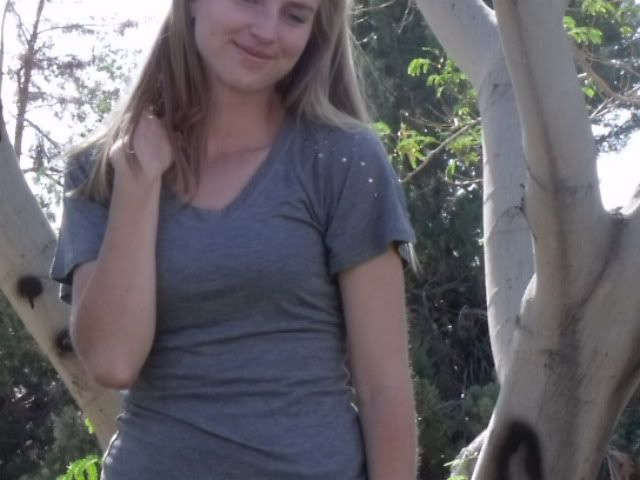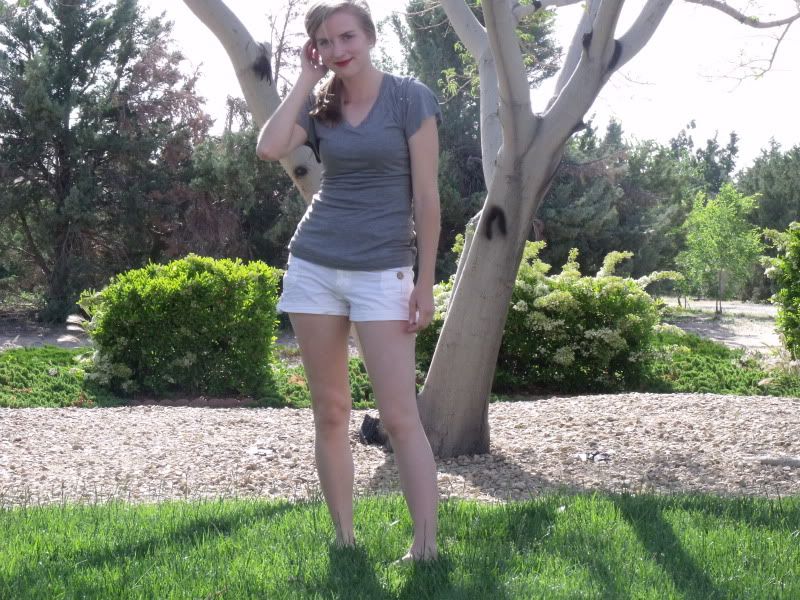 Do you like my hairy arms and weird tan? My legs don't see the light of day very often in case you couldn't tell.

Also, true story.. there are a million mushrooms growing in that grass and I was kinda grossed out sitting in it. And it was super hot outside.. and that tree I'm sitting in front of.. is SO beautiful when it blooms. But it takes longer than all the other trees. So it is currently barren and ugly and all marked up with that black paint stuff. But seriously. When it blooms, leaves and pink flowers galore. It's beautiful.