Sweet post name, right? Ya.
I had a boyfriend weekend. He came down for V-day. We went to Disneyland on Saturday. And we were pooped at the end of the day so we didn't do much after.
Sunday was church (even if we were 10 minutes late, AHEMhisfault) and lunch. We walked around for a little bit before he had to leave. Then he left. But I get to see him again on Friday so it's ok, I suppose.
Picture time!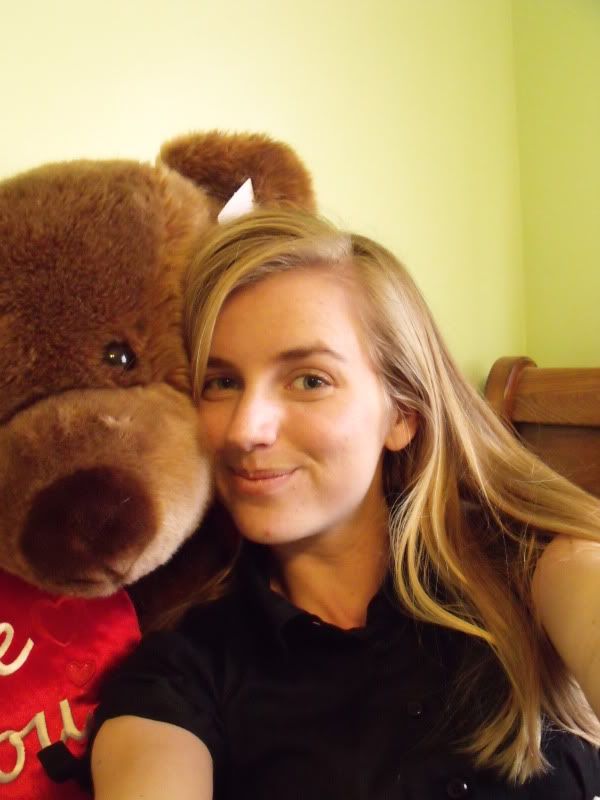 With my huge teddy bear that's pretty much the size of...me. It was my surprise. I basically love it. It will receive cuddles every night. I mean seriously. It's so big.
Cruella and POOH! I was excited about Pooh. Isn't he the cutest?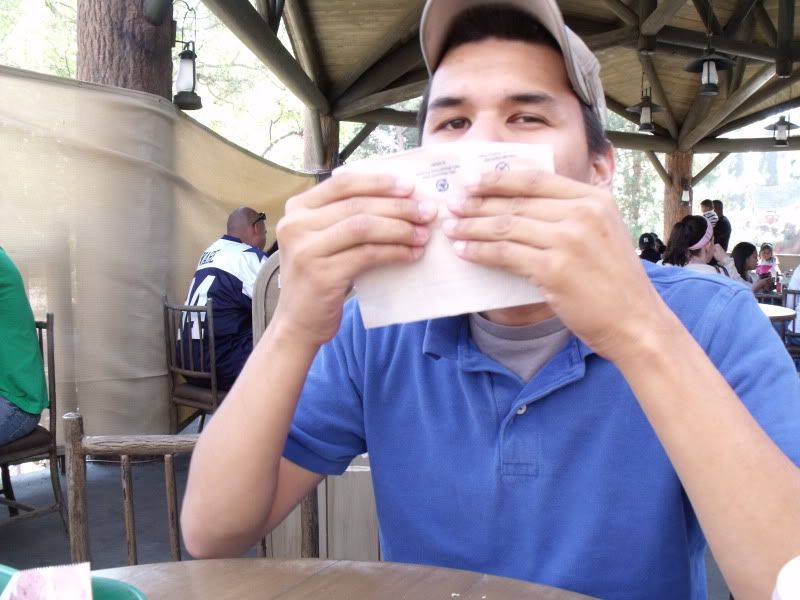 After Pirates we went to lunch. It was pretty nasty. Seriously. The best part of my lunch were the Lays chips. That's sad.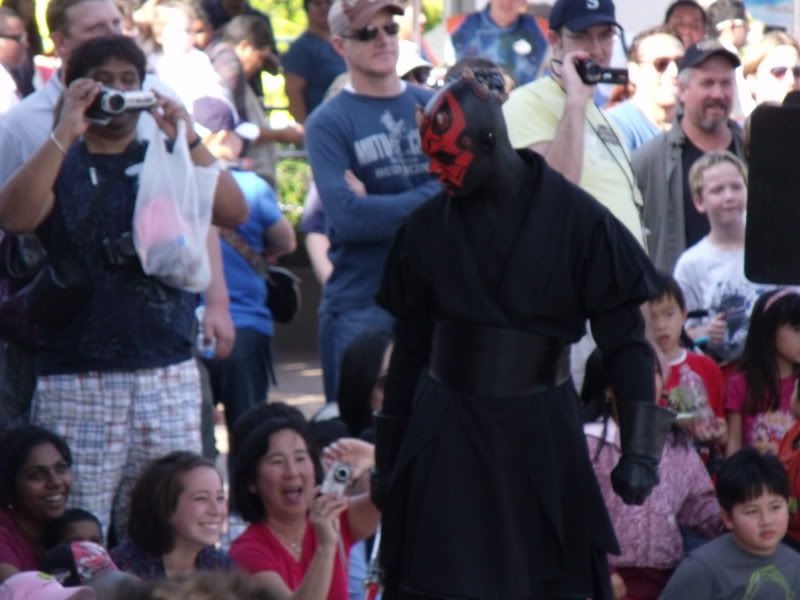 We caught the Star Wars show.. ya. Awesome. And seriously, if I was a kid and had to fight Darth Maul I would cry. He is scary looking. P.S. doesn't it look like Darth Vader is skipping in that picture?! I lol everytime I see it.
Random, but they were my favorite flowers. And gorgeous. So I snapped a picture!
We had some fun on Autopia.. got up to a whopping 6.5 mph. Or so the sign on the track said.
We also went on the Finding Nemo sub ride. It was my first time on that one so it was nice. I don't think I'd wait that long to go on it again, but it was nice.
Oh, and I have a picture of boyfriend in a sweet Mickey Mouse hat. Maybe I'll save that one for a later post... it's pretty cool.
That was our Disneyland day. Not all of it, but it was all I captured on camera. We went on other rides, did other things. It was a happy happy day.