First of all I wanted to say thank you to ALL of you who have given me an award lately.. you're all wonderful! This post is going to be all awards!
From Sierra over at
Ocean Dreams
I received these:
The Happy 101 award
The Glamorous Blog Award
The Haute Mess award
Yet another Happy award
and The Best Blog Award!
I received the Beautiful Blogger award from
Sierra
,
Vanessa
and
Sarah
!
Also from
Vanessa
, I received..
The Kreativ Blogger award!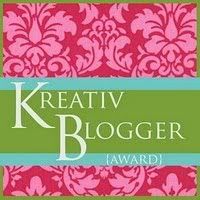 From Amanda at
La Blondie Peruana
I received:
The Gorgeous Ladies of Blogging award!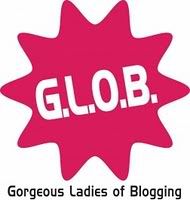 So, there we have it. I don't think I missed any.. but who knows. I
am
blonde. I'm sort of going to make my own rules up for this one. I'll just say a couple more things about myself (hello, my last post was dedicated to things about me!) and pass each award on to one or two more people.
So here goes.
1. I'm very hard on myself. More than I let on, to anyone.
2. I have all the dreams in the world, but am severely lacking in the motivation department..
3. I am addicted to Victorias Secret. I just love that store, and waste all my money there.
4. I get anxiety at usually random times. Sometimes at work. Sometimes just when I'm laying down.
5. I may not love baked goods, but I
do
love me some candy. Snickers are my absolute favorite.
Now, I'm passing along The Glamorous Blog award to
Allison
Sara-Jane
Haute Mess goes to..
Amanda
Best Blog to the lovelies..
Alexandria
Kate
Kreativ Blogger to..
Simply Sam
G.L.O.B. to..
Alexa
'Kelzone'
Ok, there you have it! I'm all awarded out.. yeesh that was hard work.