Remember that post where I introduced you to our new cat?
Let's pretend that never happened.. because things didn't work out. Cat was a little crazy.
So cat went to a different home.
Enter: kitten.
If all of the comments on this post just say "Awww" I would get it, because..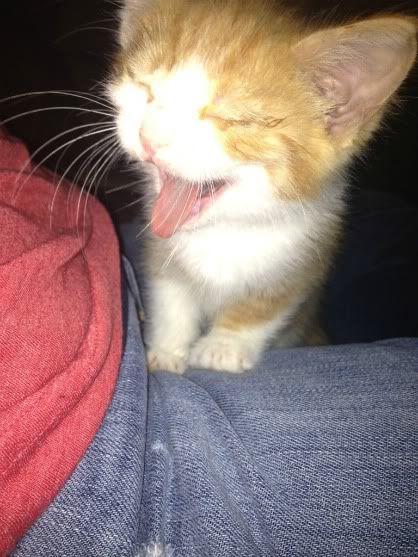 AWWWWW.
His name is Mango. He is itty bitty, he meows a lot and gets very defensive when he sees his reflection. He also loves chewing on my picture frames. Now if you'll excuse me, I have some cuddles to receive.