I woke to a slew of text messages from friends, and I deem it a birthday miracle that none of them woke me up. A birthday miracle for them that is.
Two of the text messages were from boyfriend, saying "Easy duty, I'm off today." to which I replied "Yay!" because that meant I wouldn't be spending my day alone.
So basically, I showered my butt and put my face on, and snapped a picture of my birthday face. It's totally different from a regular face. Proof: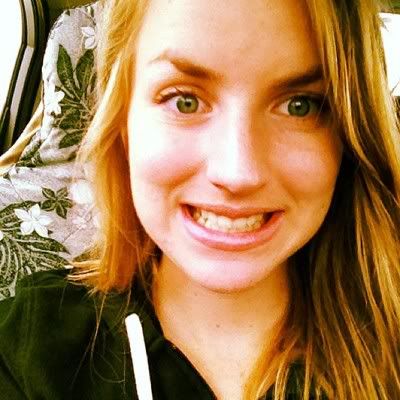 I got to pick what we did for the day, so in true indecisive fashion I said "Sea World or Safari Park" and.. we went with the Safari Park. I can say several things about this place.
2. There's a lot (a loooot) of uphill walking involved
But I guess the payoff is the pretty view and ya know, the animals.
Oh and there was that time boyfriend fed this sloppy duck. Take it easy, duck.
After that we did a lot of our normal stuff. Except boyfriend kept saying "happy birthday!" randomly. When the expensive zoo food finally passed through our systems, we stopped at Outback for some more expensive food.. and I channeled my inner 8 year old and ordered a Shirley Temple. I basically get one every year. It's just what I do.
And that was my birthday day.
Now if you'll excuse me, after almost two months (!!) of unemployment, I get to go back to work. And I am dreading it. :-(