Don't hate me for starting a meme,
but
I feel like it's a good opportunity to get back in the groove of blogging regularly. So I'm starting this (who knows if I'll finish).. and here is day 1: A picture and my day.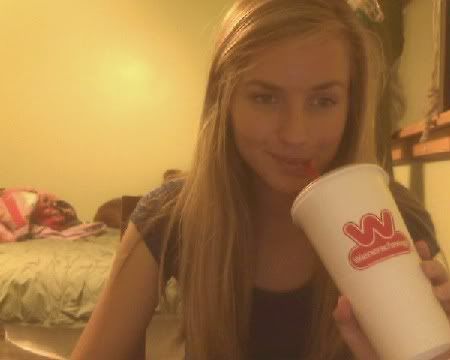 (I don't really
do
serious pictures.)
As for my day, I'm afraid you'll be sorely disappointed. I woke up. I went to work.. which was really boring. I got off work, then got something for lunch, came home to eat. Started watching some stuff on Netflix, and I have been here all day.
Wow, that was even more boring than I initially thought it'd be.
Let's see. I also thought a lot about moving. I want sooo bad to get away from this place. Out from under my parent's roof. Hopefully I can leave soon.