I've been asked by several people to share how I came about joining the Mormon church! I realize I have never really talked about it in depth, so I'm going to give it a shot.

---
The reason for my conversion is plain and simple, this guy:
Now, don't get it twisted. I did not fall madly in love with this boy and decide to join his religion in an effort to win him over. That is unfortunately what 95% of the people in my life believe. No matter what I say or how often I tell them that's not the case.
He is, however, the reason that I was introduced to the church. Without meeting him, maybe I never would have joined, never would have cared to learn more about it. But I knew how much the church means to him, and that intrigued me to find out what the big deal was.
Let me start off with my religious history.
I didn't have one.
I went to church maybe five times before the age of 10. A couple of those times were for funerals, mind you. When we moved to Hesperia, my parents made friends with people who went to a Christian church up there. They made us kids tag along whenever they went. I never enjoyed myself, never felt like I learned anything. My favorite part was when the music started up after the sermon, because I knew it was almost time to go. Then in 10th grade, my best friend invited me to go to Hume Christian Camp with her. Sleep away camp? Yes please! I didn't even care that there were mandatory church meetings twice a day. Strangely enough, this is the place where I first started to understand the 'big deal' about God and religion. The counselor of our cabin was the kindest, most loving person I had ever met. I went to this camp the next year, too, and learned even more.
However, I never felt a real connection with regular Christian Church. I always felt like there was something missing, something I was losing out on. I felt like I wasn't as close to God as I could be, and that I wouldn't find it in that church. I was always so annoyed by the hypocrisy of the disciples. You just can't preach one thing and do another. My friends all claimed themselves as good Christians, yet had no problem making out with the same sex, getting drunk, 'playing' with boys. I didn't understand it, and I didn't like it.
I found my missing link with the Church of Jesus Christ of Latter-day Saints.
In March of 2009 (on our first date) Ryan gave me a Book of Mormon. He said "I understand if you don't want to accept this, but it's something that's really important to me and I feel like I'd be doing you a disservice by keeping it from you." (Y'allllll my heart melted to the bottom of my feet.) I took the Book, read the note he had written on the first page, and I knew I'd be reading this book.
Over the next few months I started reading, and I relied on Ryan to answer my questions and help me understand. Eventually, in July, I told him I wanted to start talking to missionaries. 30 minutes and one magic Mormon phone call later, I had missionaries at my door.
It took me a really long time to finally decide I wanted to be baptized. I made the decision on April 1st, 2010 and was baptized on the 10th. It wasn't that I didn't
know
this was right, it was that I was scared. What would everyone think?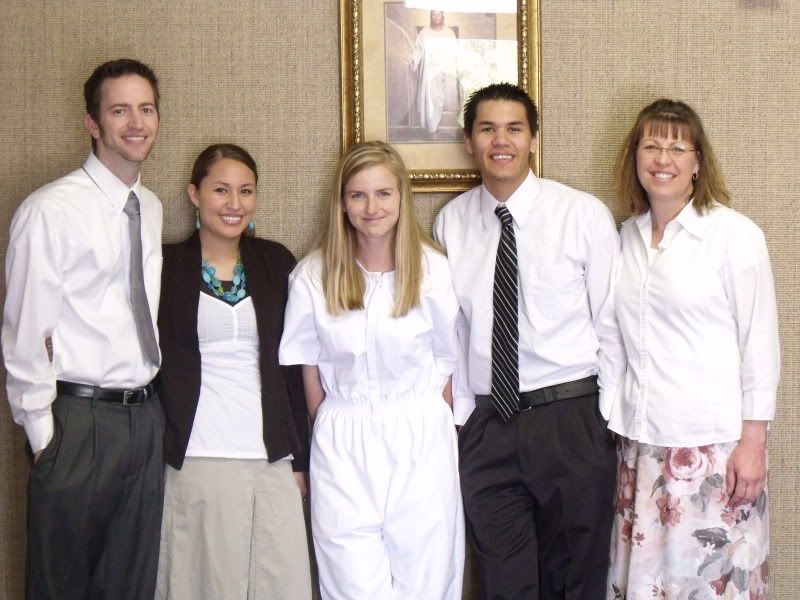 But I ultimately couldn't deny the feelings I got when reading the
Book of Mormon
and speaking with the missionaries. I couldn't deny how
right
it felt to be in that church building. How wonderful everyone was to me, the obviously out of place girl in her jeans.
Did I meet opposition? Absolutely. Does it matter when you know, with a certainty, that you did the right thing? Absolutely not.
But my journey hasn't been without it's struggles. I've never had trouble staying away from drinking, drugs, and smoking. I'm lucky enough to have never had the urge to pick any of it up. I struggle to go to church regularly. To keep the Sabbath day holy. I try to cop out and say it's harder to go when you're the only one getting up and ready for it in the morning. That I don't have any friends in the ward. But there really isn't an excuse. I know I'll get better. I know eventually I won't be scared to say the prayer in front of everyone. Eventually I'll agree to give a talk. I'll open up more, be better at sharing my testimony. Because I do have one.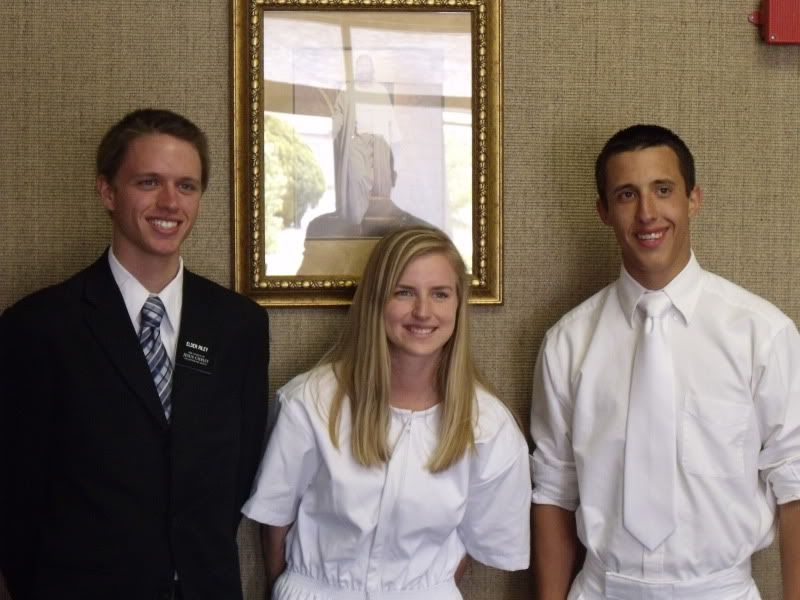 It's been a long, difficult journey for me. Through all my struggles, I still know without a doubt that this church is the true church. I know that I'll be helped through all of my troubles. I know that Heavenly Father is with me, and listens to me and guides me. And I know that I made the right decision, the best decision of my life thus far. Those are the best feelings in the world.
---
(I apologize for any misspelled words or jumpy paragraphs.)