Today, I was baptized into this amazing church.

I was introduced to it ah.. over a year ago. By

this

amazing individual. Who means the world to me.




I was baptized by

this

elder. I chose him because he has so much enthusiasm for the church. Because he's the one who asked me if I wanted to be baptized. And..for so many other reasons. But mostly because I wanted it to be him. If it couldn't be boyfriend, I wanted it to be him.




My baptism was attended by

these

people. I'm so glad.. SO so glad they decided to trek down here from Utah, just to see this. Boyfriend has a great family.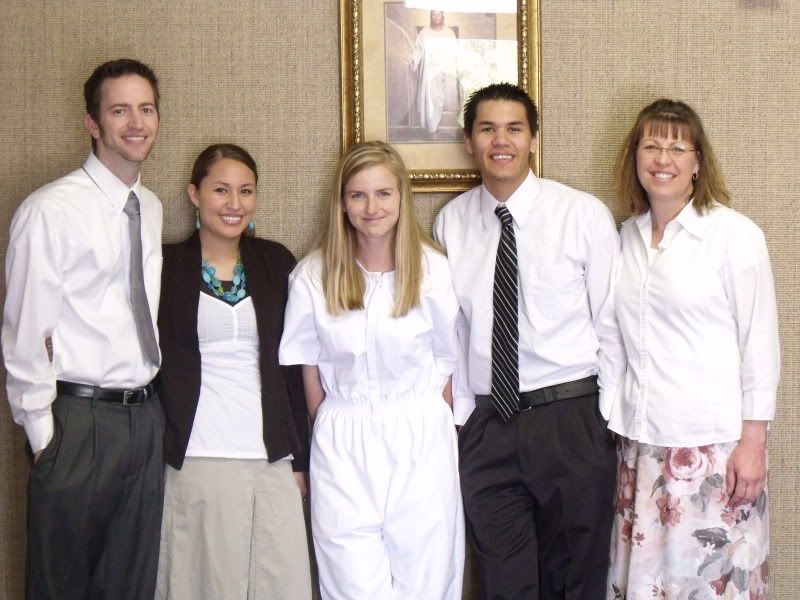 There were other people there as well.. people I didn't know, but who made me feel fantastic. Like the guy who talked about my smile. Hi, I don't even have a great smile but he acted like it was the most beautiful thing ever.
I guess I had that 'just baptized glow' ;)